Hello visitors! Wellcome to my CB750K page!
For follow ups click here (I have used thumbnails here)
Here's my story. Tim Mercer, Howard Allan and Michel Vuille can skip the first part, since they where heavily involved and updated in the buying process.
I saw this CB750, 8800 original miles, on e-bay, and immediately responded to the seller, Tim, that I loved it and is he would be willing to prepare the bike for shipping from Maine (US) to Europe. He was!. Since the auction took 8 days, I had that time to arrange all logistics. Both Howard Allan and Michel Vuille offered me to shipe the bike from Sidney (ME) to the port of Newark. Howard did this great job for me. Guess he also wanted to do a longevity test on his '72 pickup. Next: I found this forwarder in Newark who was able to ship the bike from the port to Amsterdam. Amsterdam is around 100 km's from my home, so that was an opportunity. The bike was shipped RoRo (RollOnRollOff) on december 19th, 1999. It arrived at the port of Amsterdam on December 29th.
I will try to update the maintenance log every now and then.
The picture below show how I found it, it was treated as old iron, but luckuly it had only little damage.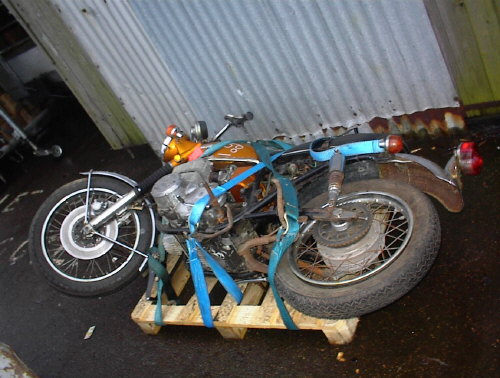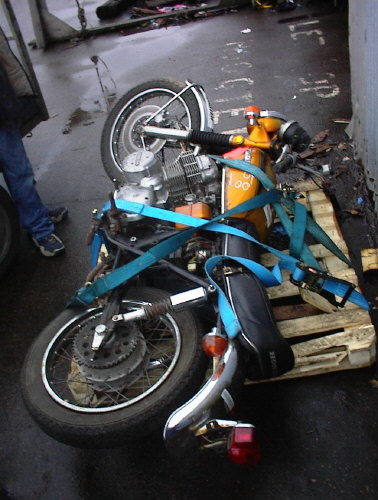 The people in the harbour told me to wait another few days to come and get it, because it would then have reached the age of 30 years. That would mean no 18% taxes over its value plus the shipping cost.
Well, thanks to Tim and Howard (and ofcourse other people that who gave me good advise) I am the happy owner of an internet-bought CB750!!
Next some more pictures of the bike (taken January 3rd, 2000)
Michael, my oldest son, sitting on the bike just after loading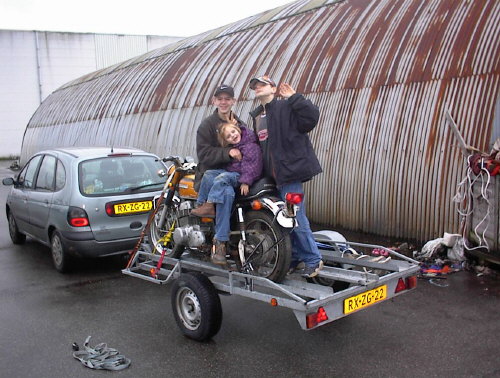 Here including Tyrza and Ruben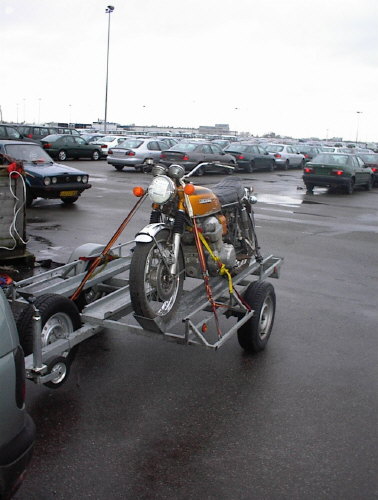 One more shot....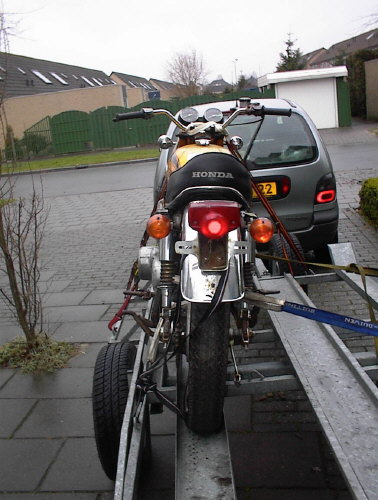 Arrival at home
Seat / Electrics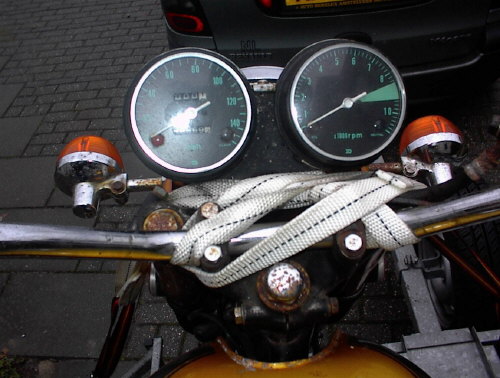 Measurement.....
Gas tank. The bike had stickers an text all over!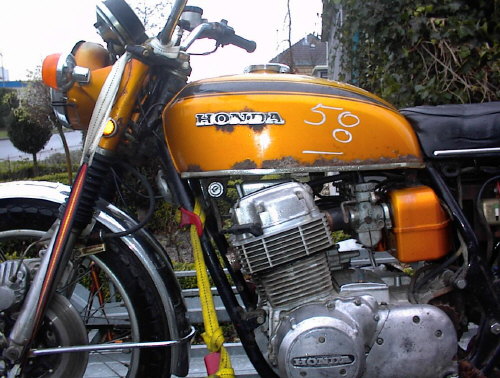 Work ahead!
Left front view.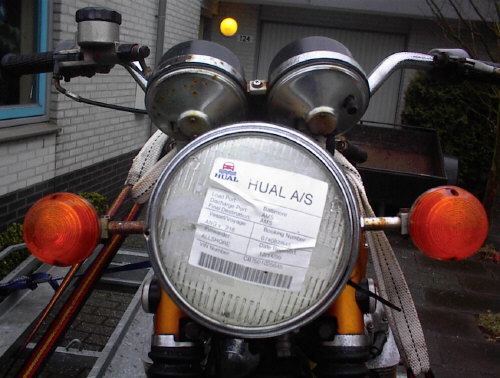 Another sticker.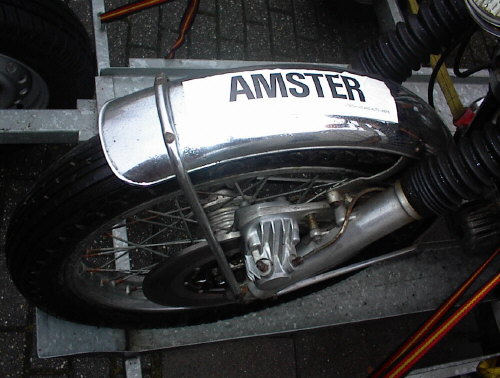 Port of destination....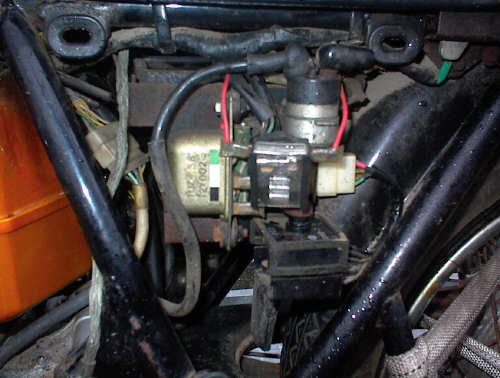 Electrics in goor shape (visually)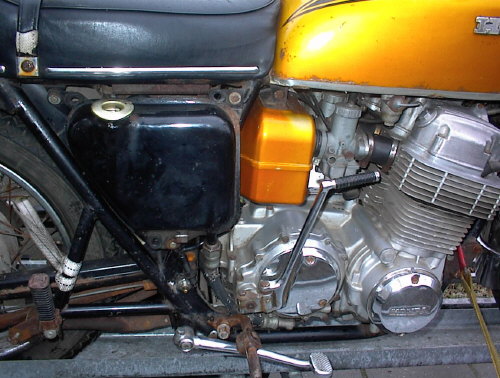 Engine, damaged oil filler cap and points cover.