Welcome to the official WER 2k homepage......

Impessions from Lennart and Liselotte

Yet to come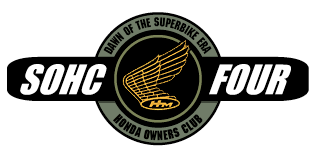 WER stands for Western European Ride, and is dedicated to Honda SOHC/4's only.
The WER allways takes place at the second weekend of August.
That means in 2000 the meeting will start on friday 11th, and end on sunday 13th.
If you want to, you can also come one or two days only.
---
Official program:
Friday afternoon/evening: arrival of recipents and simple diner at 20:00.
Saturday: easy breakfest, 140 km ride starting at 10:30, back at around 16:00, the BBQ.
Sunday: easy breakfest, and departure whenever you want.
This is the website of the campingplace where we will stay.
Please call me(+31 55 3670307) or mail me when you have any remarks, comments or want to attend.
How to get there:
Detailed Roadmap of the area: 10x20 km 60x40km. Where the blue arrow ends, you find the camping place.
Best is to arrive via the A15 and the go north from Tiel. Eck en Wiel is very well signposted.
If you arrive via the A12, have some change in your pocket, because you will have to take the ferry close to the Camping.
---
Some links to previous rides in Europe:

Free counters provided by Honesty.com.