Start of a 50cc's page. NCMC (New Chinese Motor Cycle)
I am more into the SOHC/4's, but I'm enjoying these small bikes already! (july 14th, 2002)
---
This is the bike that we found NOS. Serial DHW1000115 (Jin Cheng sandcast...:-) )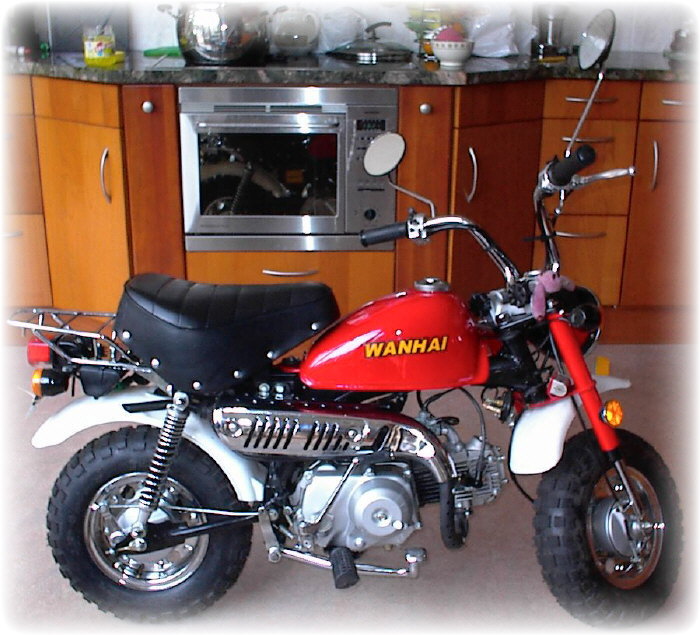 And, how it will be used: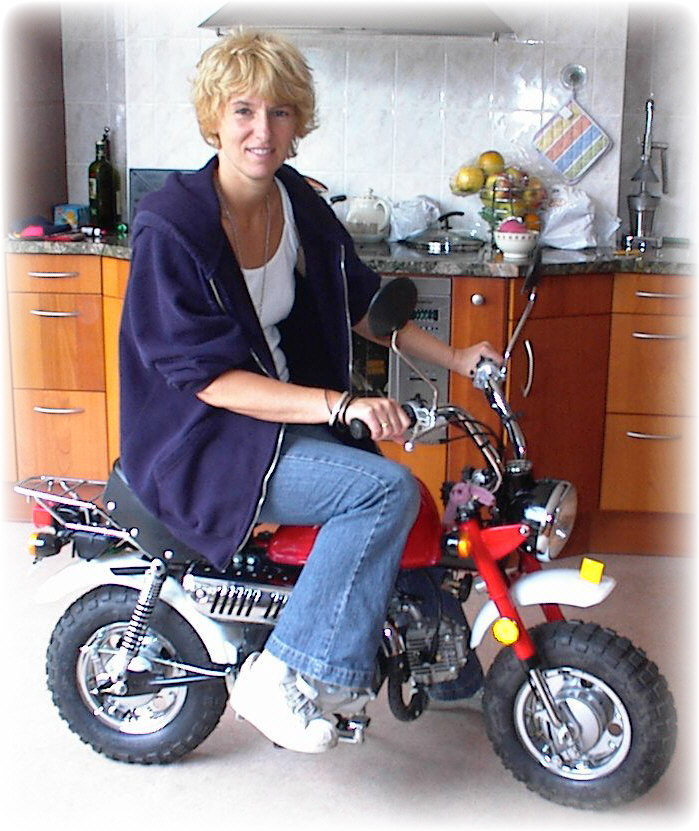 email: marionvm@hetnet.nl (not frequetly read)
---
And chapter two: I converted it to a CB750K0 replica:
Had the gastank, sidecover, forkears, headlight and airfilter spraypainted in Candy Gold.
Put Chrome fenders on the bike,
Replaced the tyres from off-road type to Continental DD type.
Next are "moulding" under the gastank, and a fuel-gauge-type fuel cap.
Will also put on an O-ring 420 type chain. The standard chain is terrible.